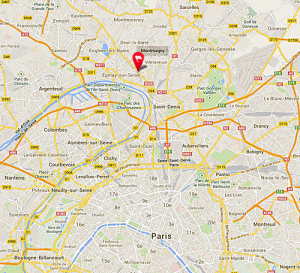 01 34 28 81 91  •  06 08 74 28 99
studioprofileonair@orange.fr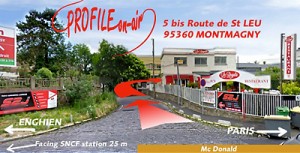 Road access
Porte de la CHAPELLE, A1 then STADE de FRANCE,
3rd exit St DENIS Universités/PIERREFITE,
then take ENGHIEN, St LEU's road, 3 km right
before the EPINAY VILLETANEUSE station facing Mc Donald.
Acces by TRAIN/TRANSILIEN
by Gare du NORD: 7 mn, line PONTOISE ou LUZARCHES,
2 stations, St DENIS then EPINAY VILLETANEUSE.
Cross in front of Mc Donald, then behind the Venezia restaurant 
(Right / left and 1st door to the left along the building).